Joined

Jul 19, 2007
Posts

440
Reaction score

0
Hey lads. I just got back from my week long trip in Mexico. It was my buddies wedding at an all inclusive resort. Plenty of partying !!. However I did not forget my training. Weightlifting at the gym, plenty of swimming in the ocean, and running the beach almost every morning.
I have some pics from the trip, and when I get them uploaded, I will post them here mates.
I think the funniest thing is that I met a lad from Buckingham Englad I think he said he was. I told him im moving over to UK for the Marines. He said he tried to join, but failed the medical due to a heart murmur. Poor bastard. However, then he asked me to DANCE !!. Can you believe that ?, Im pretty sure he was a little fruity. I told him I dont dance with guys, so he said that's too bad, but thanked me for wanting to serve his country *text deleted*.
EDIT
Here are some pics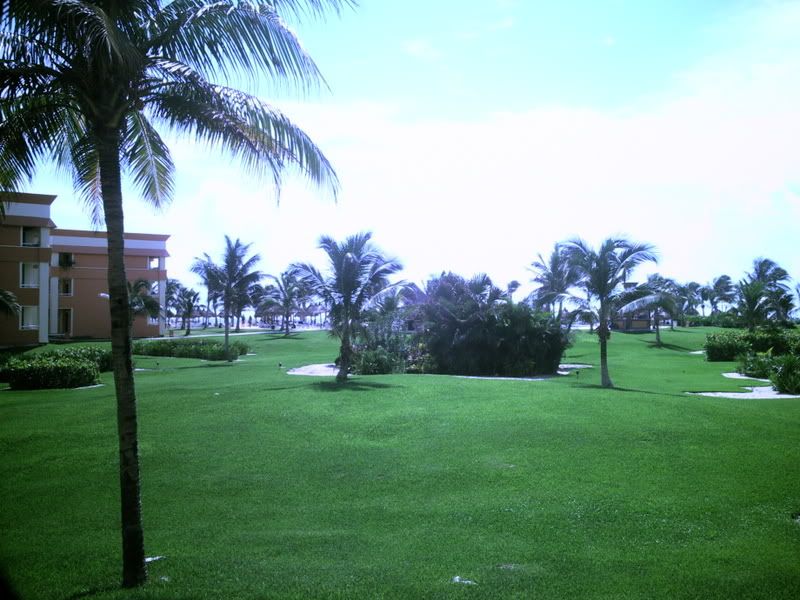 That is outside of the room I was staying at. Took a pic from the porch.
Picture of me and my friend Pete. He flipped his kayak.
Picture of me at sunrise, 6 AM or so.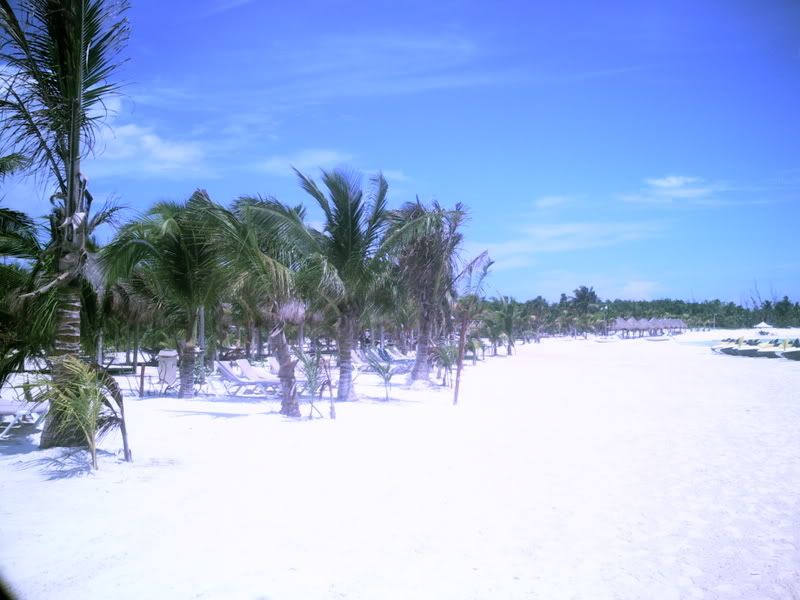 Picture of the beach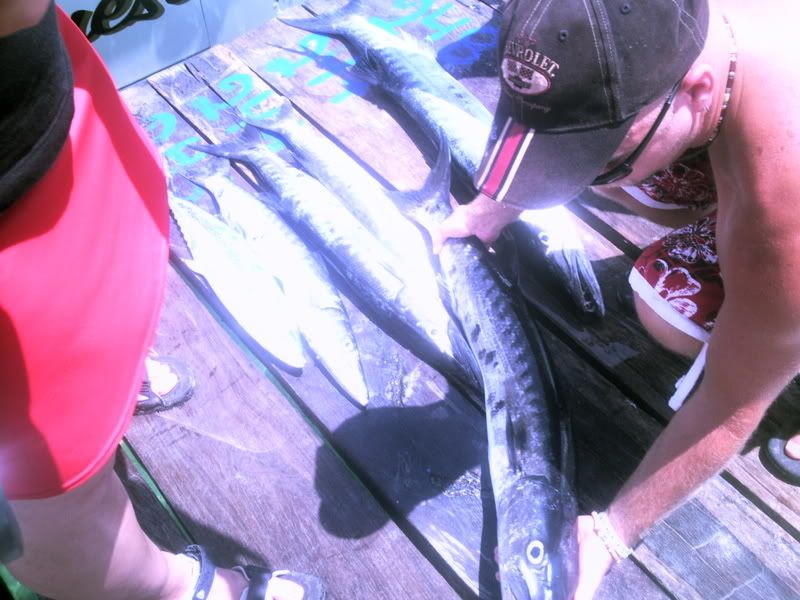 Some Baracuda fish we caught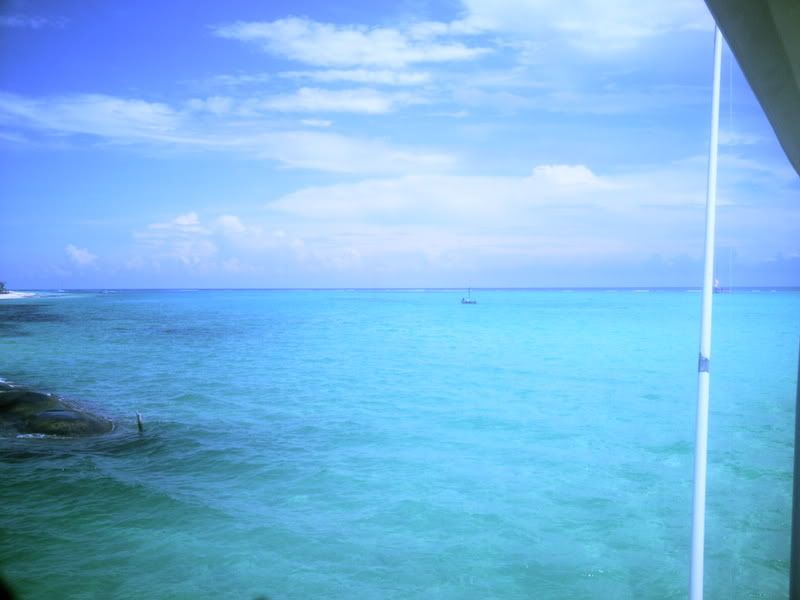 Carribean Sea
Finally the wedding party. Im the guy in the orange.